Professional Austin Bass Fishing Guide – Capt. Lee Benton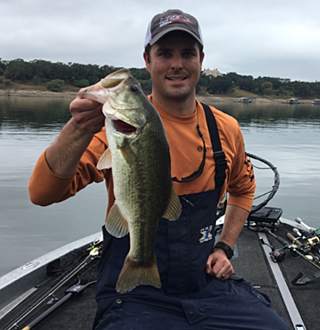 Capt. Lee Benton has spent his entire life in central Texas surrounded by the highland lakes that he started fishing and navigating at a very young age. A family man with a wife and 2 kids that enjoy spending quality time in the outdoors every chance they get! After spending years in the tackle and outdoor business he decided to start guiding after the influence of another friend and quite possibly the oldest guide in the business Mike Hastings. Learning tricks of the trade and adapting how to deal with every client depending on what they want to accomplish with their time on the water is what sets him apart from your typical guide. Going on 15 years guiding on the local lakes he is your guy for a memorable day on the water. He customizes trips around education, just going and catching fish, scouting for a upcoming tournament, introducing kids to fishing, and meat haul trips (filling the freezer).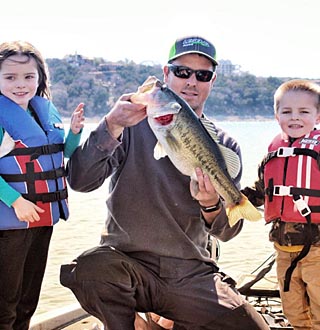 In addition to black bass, is which Capt. Lee's primary target species, he also guides for white bass, stripers (striped bass), hybrid stripers and crappie. Most of the time he uses and prefers artificial lures and baits, but when fishing for crappie, Lee will many times use live minnows.
As a local Austin Fishing Guide and tournament angler, Lee has spent a vast number of hours on the water fishing and catching bass (and other species also). This has given Lee some extensive knowledge of what is going on with our local lakes *year round*. By using the latest and most up-to-date equipment, boat, tackle and electronics, Capt. Lee can offer YOU the upper hand!
So if you're a serious bass angler OR a first-timer, contact Capt. Benton today to book your Austin fishing guide bass trip and get YOUR photo added to the fish gallery.